Commercial Snow Plowing/Snow Removal in Bergen County
Sep 5, 2022
Landscaping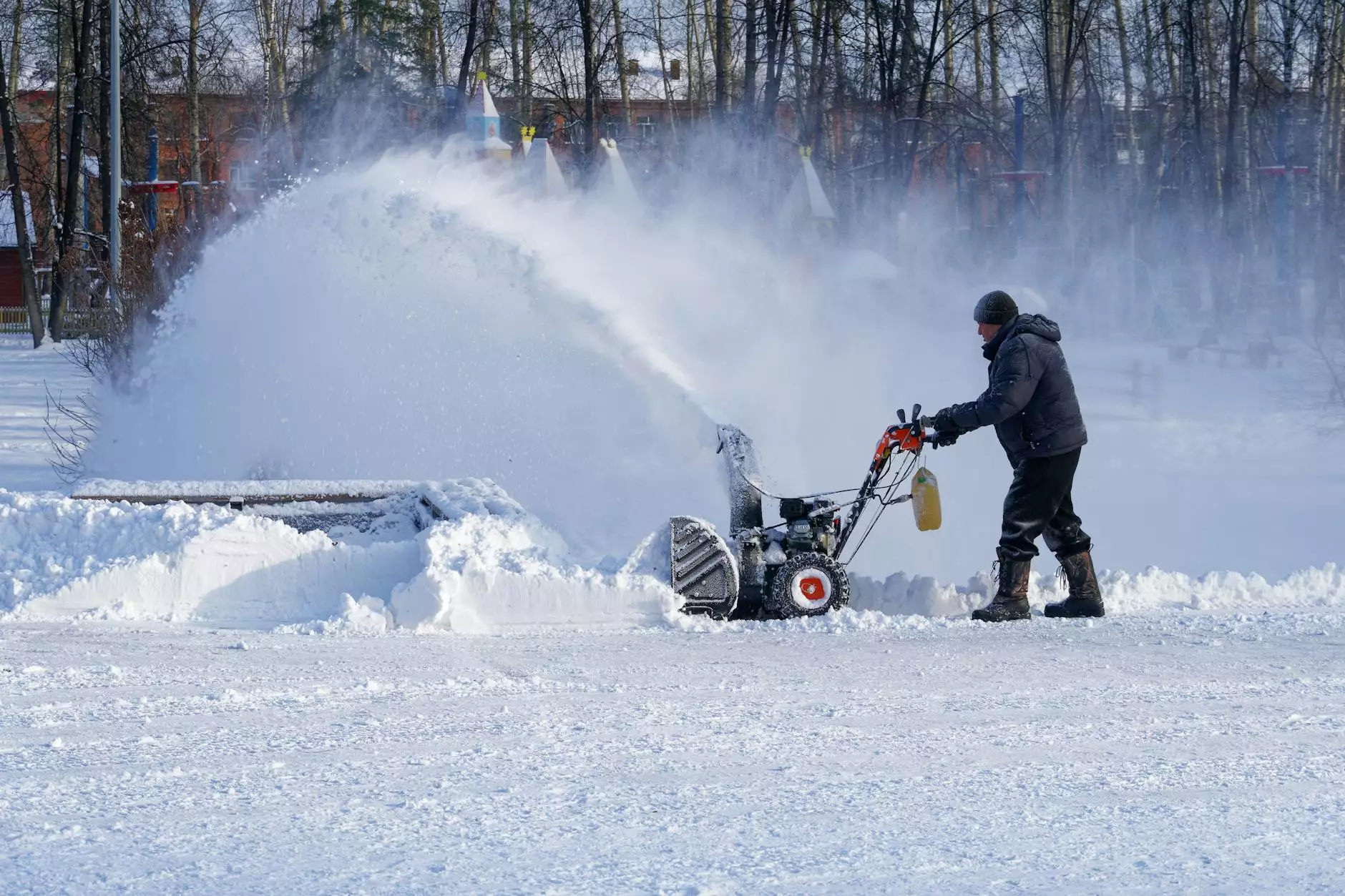 Welcome to Buffalo Pressure Clean, your leading provider of professional commercial snow plowing and snow removal services in Bergen County. With our expertise and top-notch equipment, we offer efficient solutions to keep your business safe and accessible during even the harshest winter conditions. Our team is dedicated to providing exceptional service and ensuring complete satisfaction for every client.
Why Choose Buffalo Pressure Clean?
As a trusted name in the business and consumer services industry, Buffalo Pressure Clean stands out for its commitment to excellence. When it comes to commercial snow plowing and snow removal, here's why we are the best choice for your needs:
1. Professional Expertise
With years of experience in the field, our highly skilled technicians have the knowledge and expertise to handle all your snow management needs. We understand the unique challenges businesses face during winter, and we pride ourselves on delivering efficient and reliable services to keep your operations running smoothly.
2. State-of-the-Art Equipment
To provide the best results, we invest in cutting-edge snow plowing and removal equipment. Our fleet of vehicles and specialized tools allows us to tackle snow and ice with precision and effectiveness. Rest assured, we are equipped to handle any size of commercial property, from parking lots to driveways and sidewalks.
3. Prompt and Reliable Service
At Buffalo Pressure Clean, we understand the importance of timely snow management for businesses. Our team is dedicated to being prompt and reliable, ensuring minimal disruption to your daily operations. We are available 24/7 to respond to your snow plowing and removal needs, day or night.
4. Comprehensive Snow Management Solutions
Our services go beyond basic snow plowing. We offer comprehensive snow management solutions tailored to your specific requirements. Whether you need salting and de-icing, snow hauling, or sidewalk clearing, our team will develop a customized plan to address all your snow removal needs.
Ensuring Safe and Accessible Business Environments
At Buffalo Pressure Clean, we prioritize the safety and accessibility of your business premises. Proper snow plowing and removal not only prevent accidents and injuries but also enhance the overall experience for your customers and employees. We are dedicated to creating clear and secure pathways, minimizing liabilities and ensuring peace of mind for businesses in Bergen County.
Contact Us Today for a Free Consultation
Don't let snow and ice hinder your business operations. Let Buffalo Pressure Clean take care of your commercial snow plowing and snow removal needs in Bergen County. Contact us today to schedule a free consultation. Our friendly team will assess your requirements and provide you with a comprehensive plan to keep your property safe and accessible throughout winter.
Professional snow plowing and removal services in Bergen County
State-of-the-art equipment for efficient snow management
Prompt and reliable service available 24/7
Comprehensive snow management solutions tailored to your needs
Ensuring safe and accessible business environments
Contact us today for a free consultation!
Remember, when it comes to commercial snow plowing and snow removal, Buffalo Pressure Clean is your trusted partner for exceptional results. Trust us for all your snow management needs and experience the difference we bring to your business operations!