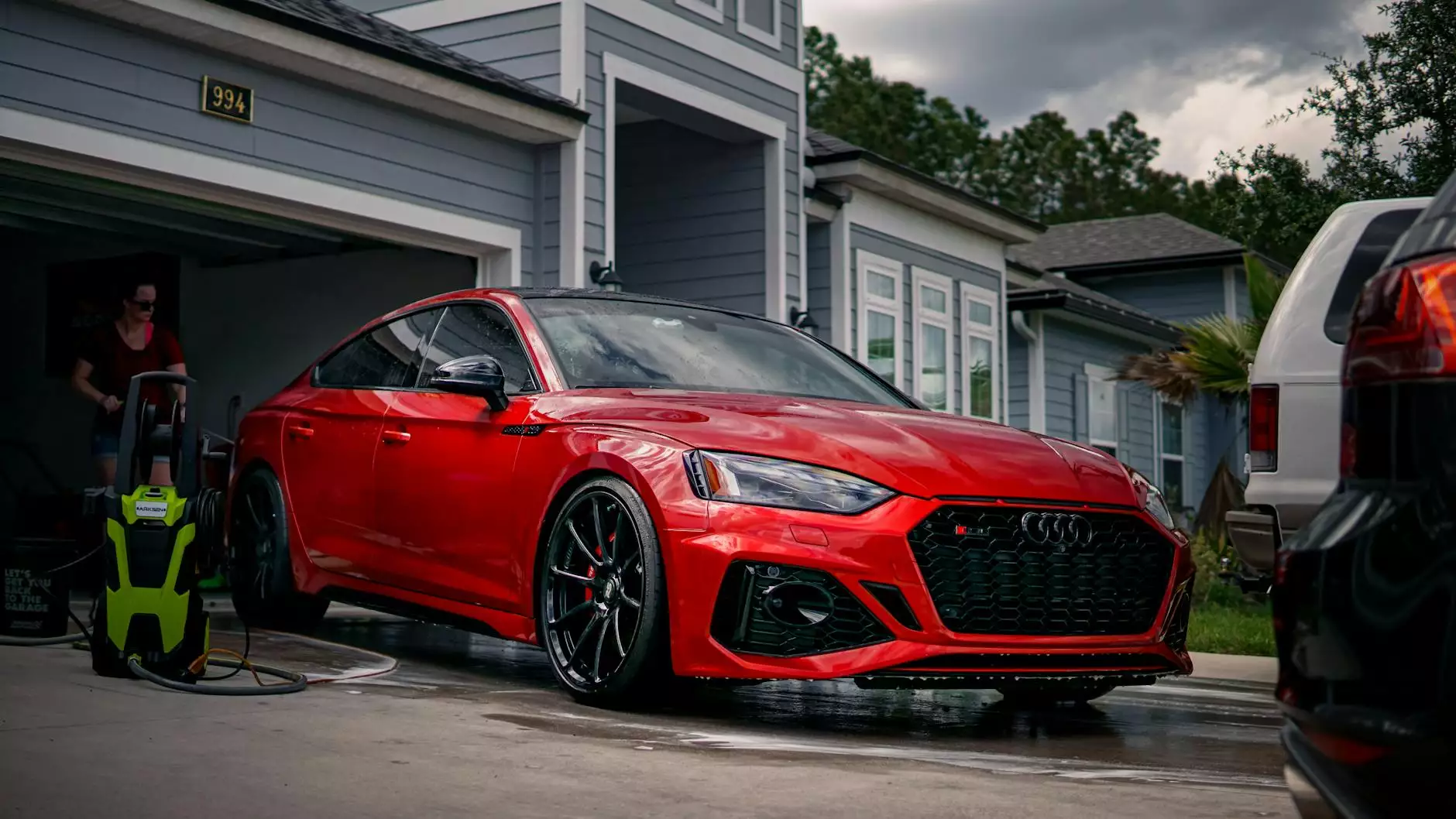 Welcome to Buffalo Pressure Clean, your trusted provider of professional driveway cleaning services in Buffalo, NY. We specialize in rejuvenating and restoring concrete driveways, ensuring they look their best and last for years to come. With our expert team and state-of-the-art equipment, we guarantee exceptional results every time.
Why Choose Buffalo Pressure Clean?
When it comes to driveway cleaning, we stand out from other driveway cleaning companies in Buffalo, NY. Here's why:
Experience: With over 10 years of experience in the industry, we have perfected our techniques and are confident in our ability to deliver outstanding results.
Professional Team: Our team consists of highly trained professionals who are dedicated to providing you with the best driveway cleaning service. We take pride in our attention to detail and commitment to customer satisfaction.
State-of-the-Art Equipment: We utilize advanced pressure cleaning equipment specifically designed for concrete driveways. This allows us to efficiently remove dirt, grime, and stains while minimizing any potential damage to the surface.
Environmentally Friendly: We understand the importance of preserving our environment. That's why we use eco-friendly cleaning solutions that are safe for your driveway, your home, and the planet.
Competitive Pricing: Our driveway cleaning services are competitively priced to provide you with excellent value for your money. We offer transparent pricing and ensure there are no hidden costs.
Restore the Beauty of Your Concrete Driveway
Your concrete driveway is not only a functional feature but also an integral part of your home's overall curb appeal. Over time, it can become dirty, stained, and worn out due to accumulated dirt, oil spills, moss, and algae growth. Buffalo Pressure Clean is here to help.
Pressure Clean Driveway
Our pressure clean driveway service is designed to effectively remove all types of stubborn stains, dirt, and grime from your concrete driveway. We use high-pressure water jets to penetrate deep into the surface, eliminating even the toughest stains.
Whether your driveway has oil stains, tire marks, or general dirt buildup, our powerful pressure cleaning equipment ensures a thorough clean. Your driveway will look as good as new, enhancing the overall aesthetic appeal of your property.
Concrete Driveway Cleaning Service
At Buffalo Pressure Clean, we provide comprehensive concrete driveway cleaning services to address all your needs. Our expert team understands the unique requirements of concrete driveways and tailors our cleaning methods accordingly.
Our process begins with a thorough inspection of your driveway to identify any specific problem areas. We then use specialized cleaning solutions and advanced equipment to remove all dirt, grime, and stains, restoring the original beauty of your concrete driveway.
Whether you have a residential driveway or a commercial one, no job is too big or small for Buffalo Pressure Clean. We take pride in delivering exceptional results and exceeding our customers' expectations.
Enhance Your Property with Professional Driveway Cleaning
Regular driveway cleaning not only keeps your property looking well-maintained but also extends the lifespan of your concrete driveway. By removing dirt and debris that can deteriorate the surface over time, you can avoid costly repairs or premature replacement.
Additionally, a clean and well-maintained driveway adds value to your property. If you're planning to sell your home or just want to improve its overall appeal, investing in professional driveway cleaning is a wise decision.
Buffalo Pressure Clean is your partner in enhancing the beauty of your property. We strive to provide you with exceptional customer service, exceptional results, and a seamless experience from start to finish.
Contact Buffalo Pressure Clean Today
If you're looking for reliable driveway cleaning services in Buffalo, NY, look no further than Buffalo Pressure Clean. Give us a call today to schedule your pressure clean driveway service and experience the difference we can make for your concrete driveway.
Don't settle for mediocre results or inexperienced driveway cleaning companies. Choose Buffalo Pressure Clean for top-notch service and outstanding results. We are passionate about what we do and are committed to making your driveway look its best. Contact us now!