Concrete Sealing Services by Buffalo Pressure Clean
Nov 15, 2019
Concrete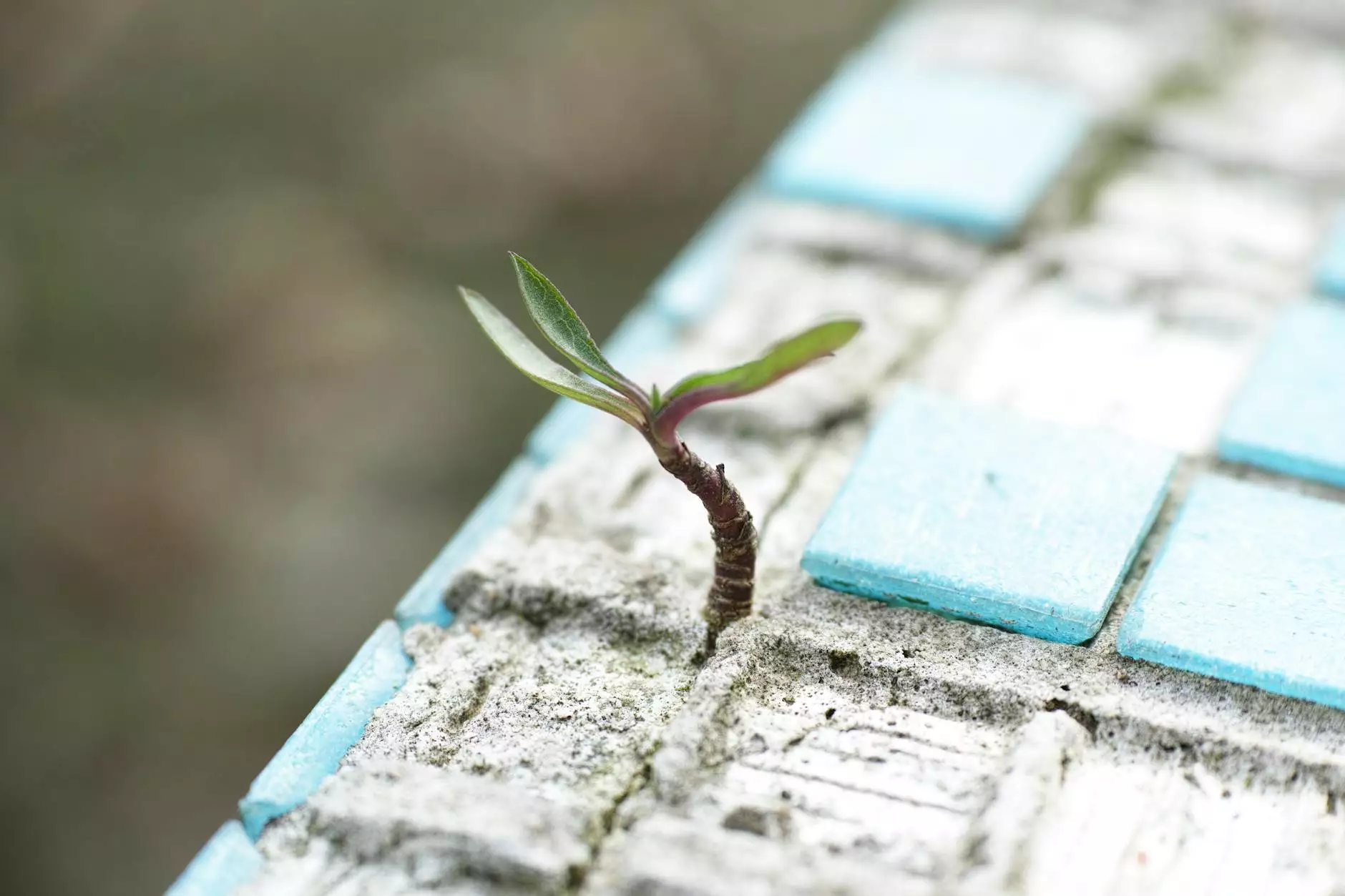 Renew and Protect Your Concrete with Professional Sealing
Buffalo Pressure Clean specializes in concrete sealing services for both residential and commercial properties. With our expertise in the cleaning industry and commitment to delivering top-notch results, we take pride in helping our clients enhance the appearance and longevity of their concrete surfaces.
The Importance of Concrete Sealing
Concrete is a highly durable and versatile material commonly used for driveways, sidewalks, patios, and other outdoor areas. However, it is susceptible to damage caused by various factors such as weather exposure, heavy foot traffic, UV rays, oil stains, and more. Without proper protection, your concrete can deteriorate and lose its appeal over time.
Concrete sealing serves as a proactive measure to prevent damage and preserve the beauty of your outdoor surfaces. By applying a high-quality sealant, you can protect your concrete from moisture intrusion, mold growth, staining, and surface abrasion. It acts as a barrier, creating a shield against harmful elements and extending the lifespan of your concrete.
Our Concrete Sealing Process
At Buffalo Pressure Clean, we follow a meticulous process to ensure optimal results for your concrete sealing needs:
Inspection: Our experienced team will assess the condition of your concrete surfaces, identifying any existing issues or areas that require special attention.
Preparation: We thoroughly clean the surface, removing dirt, debris, and stains. This step is crucial to ensure proper adhesion of the sealant.
Repair: If there are cracks, pits, or other damaged areas in your concrete, we will repair and restore them before proceeding with the sealing process.
Sealing: Using premium quality sealants, we apply a protective coating to your concrete. Our skilled technicians ensure even coverage and a smooth finish, maximizing the sealant's effectiveness.
Curing: We allow the sealant sufficient time to cure and bond with the concrete, ensuring long-lasting protection.
Final Inspection: Once the sealing process is complete, we conduct a thorough inspection to ensure the quality of our work. Your satisfaction is our priority.
Benefits of Choosing Buffalo Pressure Clean
When you choose Buffalo Pressure Clean for your concrete sealing needs, you can expect:
Expertise: Our team consists of highly skilled professionals with extensive experience in the cleaning industry. We understand the nuances of concrete sealing and employ the most effective techniques to deliver outstanding results.
High-Quality Products: We only use premium quality sealants that offer optimal protection and durability. Our selection ensures long-lasting results that exceed your expectations.
Customized Solutions: We tailor our services to meet your specific requirements and address any concerns you may have. Our goal is to provide personalized solutions that cater to your unique needs.
Attention to Detail: We pay attention to even the smallest details, ensuring meticulous workmanship and impeccable results. Our commitment to excellence sets us apart from the competition.
Competitive Pricing: We offer competitive pricing without compromising on the quality of our services. Our transparent pricing structure ensures you receive exceptional value for your investment.
Customer Satisfaction: Your satisfaction is our priority. We strive to exceed your expectations with our professionalism, expertise, and dedication to delivering superior concrete sealing services.
Contact Us Today for a Free Consultation
Ready to rejuvenate your concrete surfaces? Contact Buffalo Pressure Clean today for a free consultation. Our team will assess your needs, provide expert recommendations, and offer a comprehensive quote for our professional concrete sealing services. Trust us to protect and enhance the beauty of your outdoor spaces.